Logistics Box Production Line
SINO MOULD and Dakumar Machinery are twomain branches company of SINO HOLDINGS GROUP. We aimed at offering the wholeproduction line for customers who need make a new plastic parts production line. such as different styles of turnkey lin solution . for example the logistics box production line.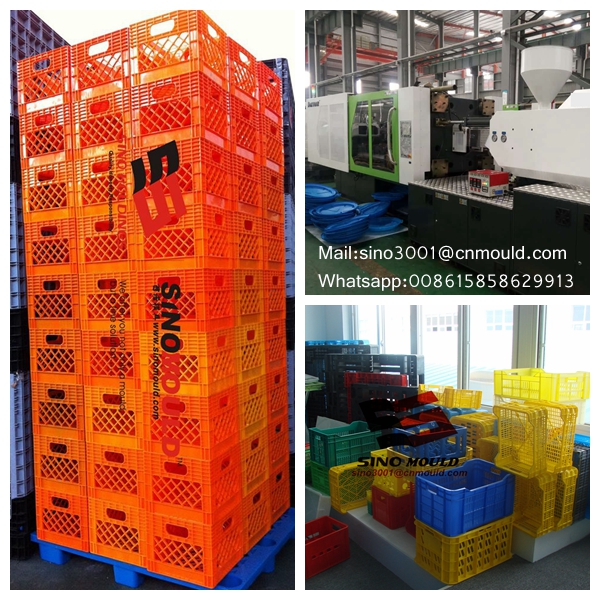 Nowadays , the logistic container are moreand more popular in many industrial plant and and and transportation servicecenter . so now more and more investor take attention to the logistics box factory build up .
Sino have rich experience in offeringcustomer with logistic box whole turnkey production line.
Including logistic box mould, suitableinjection molding machine as well as necessary auxiliary machinery to producethe logistic box or logistic containers. Especially for new start customer whoewant to make a logistics box new factory set up.our factory can offer the wholeturnkey production line service .
Usually , we use P20 or 718H to produce thelogistics container mould. our design have a stronger ability to make high qualitylogistic box mould . we design the perfect cooling system as well long mouldlife more than 500K shots .
The machine we make are make are with increasing of the consumption of plastic products ,which can save 50~80% power.
If you plans to start new factory for logistic box molding line . welcometo contact me for more information .
E-mail:sino3001@cnmould.com
Whatsapp:008615858629913