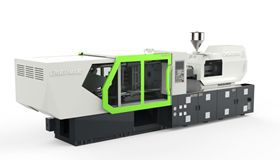 Tailor Made High Speed Injection Machine
Tailor made high speed injection machine manufacturer, customized injection machine maker- In order to meet various requirement of high speed production of plastic thin-wall or precision injection projects, Dakumar Machinery, devoted to design according to special specification for our customers. Therefore, you can have your tailor made high speed injection machine for many functions, such as adaptor to platen size, injection speed upgrade, optional pump or valve brand, more air ejection system or core pulls, special robot interface and program...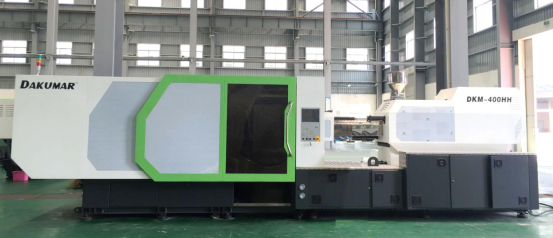 Tailor made high speed injection machine manufacturer-Dakumar,offer high speed injection machine customizing service and been devoting to design and produce high speed injection machines with more humanization, more convenience and safety.
As we known, tailor-made service is getting more and more popular, our high speed injection machine also can offer tailor-made service,like customized company logo design, humanized and safe structure design for the operator's working and machine maintenance, what is importance is we can adjust our machine injection units, clamping units to meet the optimal and economical production requirements and offer optional machine electrical components configurations so that the injection machine buyer can choose the suitable configuration which are used widely in the local markets.
Example one, customer wants to buy a high speed injection machine, their molds can be put on our 200 HH ton injection machines, but the clamping force is not big enough after analysis, we can toiler made our high speed injection machine to apply 300 ton clamping unit and choose 200HH ton injection unit, the machine cost is quite lower than 300HH ton high speed injection machine. Finally, our machine met the customers' requirements and we helped customer save more cost as well.
At mean time, we supply the customer plastic paint bucket injection mould, contains the lid and bucket main parts, we help them do the best injection molding mold flow system analysis and design best cooling system to realize fast cooling and molding system. What we offered is the best turnkey molding solution line.
Till now, Dakumar had develop hundreds of tailor made high speed injection machine to meet the production line such as 20L and 15L IML bucket molding solution at speed of 20-25s. Thinwall crate stacking mold need to work on a high speed production molding machine. Plastic cola crates mould for running with plasticizing, open and closing, and ejection parallel movement for reaching 35seconds and so on. To meet various high speed production line, Dakumar technical team is offering our special experience and technology to make your production fast and professionally.