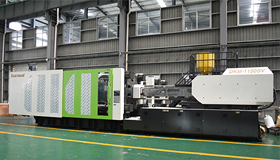 Tailor Made Large Servo Molding Machines
Tailor Made Large Servo Molding Machine becomes unique way to help realize fast cycle time and max quantity production in unit time. Being large high speed machine supplier, Dakumar can offer tailor made high speed injection molding service for various injection molding line.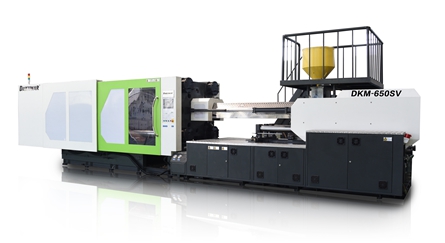 Sino holdings group company accepts Tailor Made Large Servo Molding Machines, to suit whatever heavy shot weight moulds or high speed running cycle moulds with heavy injection volume, we pay high attention to whole plastic injection molding turnkey solution productivities, and help customer offer the complete and perfect design idea and high precision machine working state.
Example two, customer wants produce heavy plastic part at high speed injection machines to Spain, they worry about the machine warranty time and after sales service,then after we offered them European standard machine with Europeanfamous brands electrical components, international standard hydraulic accessories and other parts, even the screws. The tailor largeservo molding machine can be designed according to CE standard, with robot interface, Euromap 12/ 67 and many safety protections and humanized designs to release customers' worries.
We concentrated to make good quality large servo injection machine, and special injection shot volume, ejection stroke, and clamping unit, this injection machines service the most ability of the customer use, and saving space and cost for respecting more customer's production requirements and improve our machine user experience.
We welcome customer here, we do deeply analysis for machine technical skill and list the spare parts using for each structure and ensure each component running their best efficiency and reach fast production cycle time standard. The upgrading large model at high speed injection molding machine ability and can realize material charging and ejection at same time, Machine can realize high fast injection with best accumulators.
Dakumar molding machine each year import high technical skill and high precision process machine develop the machine quality and upgrading machine property. Thanks so much customer trust Dakumar as their large servo molding injection molding machine supplier. Your demand just what we can offer, just find us, you deserve.